For over 200 years the German name ThyssenKrupp is synonymous with innovation, quality and experience with technical installations, by creating user-friendly products. We try to match our customised access solutions as much as possible to the individual requirements of each and every home. Installing a stairlift is usually less invasive and more affordable than expected. It is no coincidence that we have installed hundreds of thousands of stairlifts all over the world. 
Our access solutions provide freedom of movement in any house. With an ever increasing number of people facing difficulties with mobility, a ThyssenKrupp stairlift is the best option to keep your unrestricted activity at home and continue your life in familiar surroundings.
It will enable you to go up and down the stairs, effortlessly and safely again.
At ThyssenKrupp we offer a variety of options. The Homeglide is suitable for any straight indoor or outdoor staircase and with the Flow X even a spiral staircase becomes accessible again.
Whichever solution you choose, living at home will be an enjoyment again. We help the elderly and disabled to overcome challenges associated with reduced mobility and we are pleased to present a solution for any personal situation at home. Our job is to make every type of staircase accessible and we try to meet every personal preference with our range of trimmings so it blends aesthetically. 
Designing, manufacturing and assembling a stairlift requires careful work involving precision and customisation. It is carefully tuned to the millimetre by our designers and adjusted on the staircase by the trained installer.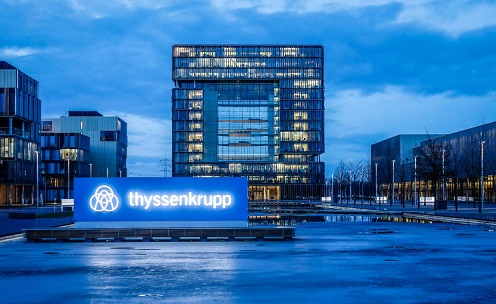 You will truly enjoy the famous and incomparable ThyssenKrupp engineering for which we are known for.
Are you ready for the next step? Just contact our appointed dealer in your country, to advise you without obligation today and he will tell you everything about the possibilities in your home as well as answer all your questions.
He will be glad to view your staircase and present you with a detailed proposal that best fits on your staircase. Your lift can then be custom-made in our factory in the Netherlands and assembled at your home by our dealer's trained installation technician.
Proper planning and implementation are of paramount importance to us at ThyssenKrupp, in order to manufacture perfect stairlifts and ensure exemplary installations. Our expertise and obsession with technology and aesthetic perfection, empower us to deliver unique engineering masterpieces. We have been rewarded time and again with the ultimate satisfaction, our clients' gratitude for restoring accessibility, convenience and comfort in their own home!