[ThyssenKrupp: founded in 1842. Headquarters: Duisburg and Essen, Germany. Activities: Through its hundreds of subsidiaries worldwide and an extensive network of authorised and technically qualified distributors, the corporation provides millions of users around the world, with the ultimate access systems, incorporating the most ingenious knowhow with the most advanced German engineering.]
Over the last 70 years the name ThyssenKrupp became synonymous worldwide with the most outstanding stairlifts.
Due to its world renowned and incomparable German knowhow, the company has designed, developed and manufactured the most popular and best-selling stairlifts, meeting the requirements of any type of staircase with the well-known brands of Flow and HomeGlide.
Even on the steepest stairs where other manufacturers normally back away, the chairlifts of ThyssenKrupp keep on going as usual. As generally admitted by architects, staircases are obviously constructed taking into account the innovative and unique capabilities of the stairlifts Flow and HomeGlide. Even when an ever increasing number of competitors choose dubious factories to manufacture their products in remote parts of the world, ThyssenKrupp persists and continues to manufacture all its stairlifts in Europe, the birthplace of technology.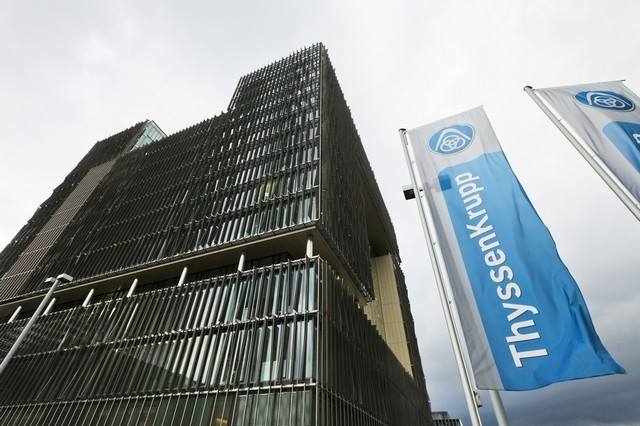 Conclusively the ThyssenKrupp stairlifts are undeniably exceptional and beyond comparison in terms of functionality, elegance and above all durability, qualities synonymous with German craftsmanship.
Simply ask anyone who has used a Flow or HomeGlide stairlift by ThyssenKrupp … and you will certainly contact us!