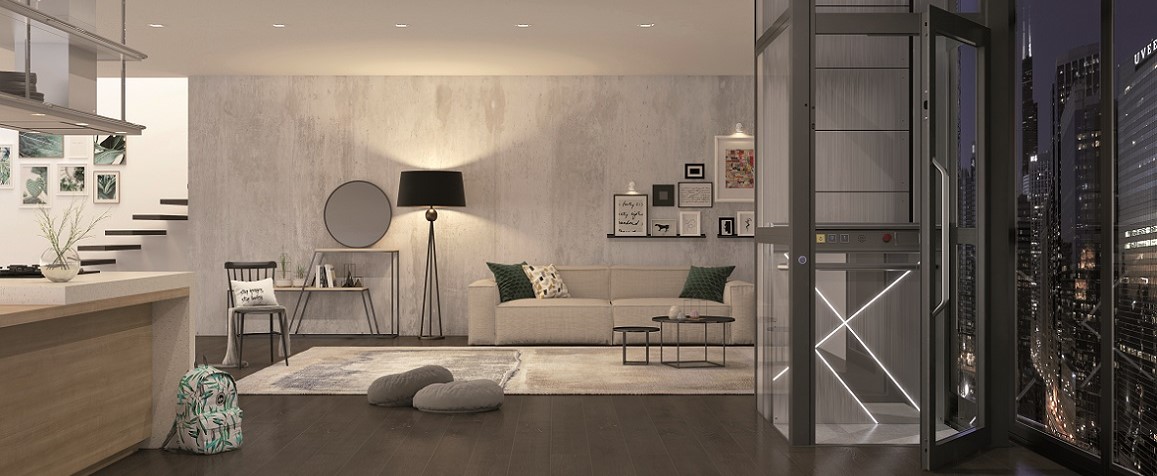 The DomoFlex is a vertical platform lift for people with reduced mobility or wheelchair users that need to overcome height barriers. Our lift is designed to solve the needs of vertical mobility in all environments, both private and public. It represents the ideal solution to overcome the stairs and rediscover the pleasure of unimpeded access. Functional and comfortable, it allows you to move easily and in full autonomy, with the charm that distinguishes the Italian style.
The lift can be installed either inside or outside a building, ensuring maximum accessibility at all levels. A single pressure of the external call button is enough to call the platform from any floor level, while the internal controls are of hold-to-run type. The DomoFlex model with open structure and 1100 mm gate allows for installation even in attics with reduced ceiling height.
The platform travels inside a shaft to guarantee maximum safety. The structure has multiple finishes and can be completely glazed to ensure a good aesthetic result with glass panels for full visibility. The DomoFlex range of lifts are offered with manual swing glass doors as standard and can be optionally equipped with motorized double swing doors, for additional comfort when entering/exiting the platform.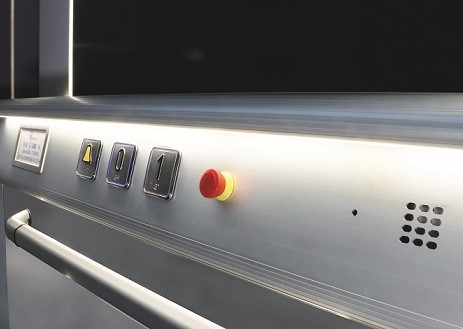 The stylish design has amazing features and colours. The large glass surfaces of the structure and doors, allow it to blend within any environment. It is the most silent screw-driven platform lift, as quiet as a refrigerator at 48 dB. The motor is controlled by an inverter that provides a great travel comfort with soft start and stop. The DomoFlex is equipped with an emergency device, which moves the platform down to the next lower floor level, in case of power outage.
It requires single phase power supply of 230V and has a load bearing weight capacity of 400kg for the indoor version and 500kg for the outdoor version. The DomoFlex conforms to all European safety standards and is certified according to machinery directive 2006/42/CE.