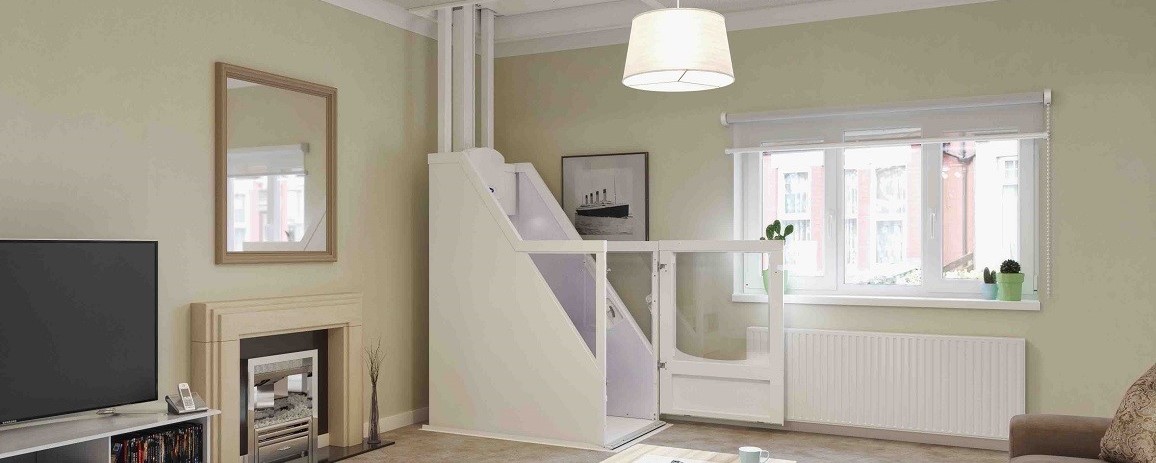 The VM Homelift is an enclosed through-the-floor indoor lift, ideal for two storey homes where installation or operation of a conventional elevator is impossible. It is the least costly solution for vertical transportation up to 3.5m, and may be installed close to an internal wall. Installation requires no pit, but instead the tracks of the lift must be securely anchored on a solid part of the building. The tracks do not require a load-bearing wall, thus providing a wider choice for lift location.
The VM Homelift is fitted with an audible two-tone alarm and battery back-up for use in case of emergency. As added safety, the lift is equipped with emergency stop and cabin lowering button. In the event of power failure, emergency back-up systems operate the door, lights and alarm. The standard colour is pearl grey with lavender interior and optionally any other colour in the RAL range.
The VM Homelift has wireless call stations and illuminated internal push-button controls for ease of use. It may be optionally supplied with amenities such as power-operated door, grab handles, mirror, telephone, internal lighting, and foldable seat. The push-button controls may be placed on either side internally, to suit the users.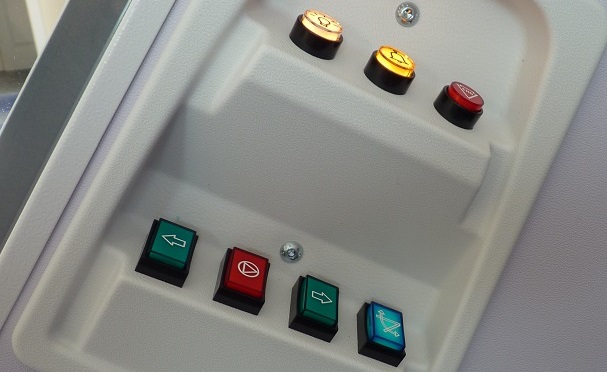 As an ultimate safety feature the built-in multiple sensors on the floating platform prevent descent if obstructed, halting the lowering of the cabin on contact. The VM Homelift is highly energy efficient, with a motor requiring only 1.5 kW of power input when in use. The lift is operated by pressing the push-to-run button, and may lift up to 250 kg of weight, with enough space to carry even a person in a wheelchair, aided by the fixed internal ramp.