The HDN is an access system of hidden elegance, conceived, designed and manufactured in Denmark. It is discreetly built into the floor, with no necessity to alter the aesthetics of the premises. It can be customised to blend into any location with small height differences of floor levels up to 50cm, just a few steps.
With its integrated design, smooth and safe lifting function, it provides easy and safe access to wheelchair users and people with walking impediments.
The HDN represents the true definition of innovative technology associated with welfare of people facing mobility issues, we increasingly see today.
Since it is installed into the floor, only the surface of the lifting platform requires adaptation to match the surrounding area.
Based on client requirements may be covered for example with wood, marble, granite, paving stones, cobblestones, carpet, vinyl, mats and tiles.
The platform's standard length is 140cm with available widths of 90cm, 100cm and 110cm.
The HDN concept as an access system looks simple at a first glance, however it incorporates unique safety features and robust engineering, with a high lifting capacity up to 400kg weight load.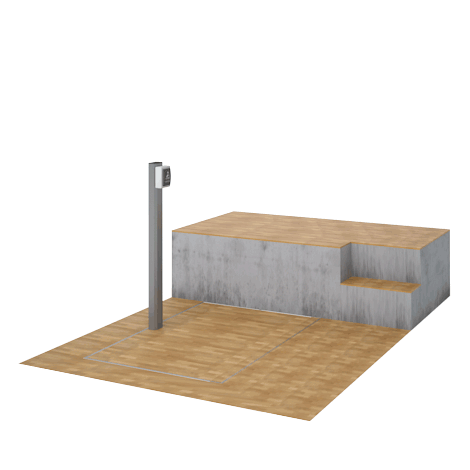 The patented lifting mechanism ensures the platform remains level at all times and allows for risk-free operation by its users.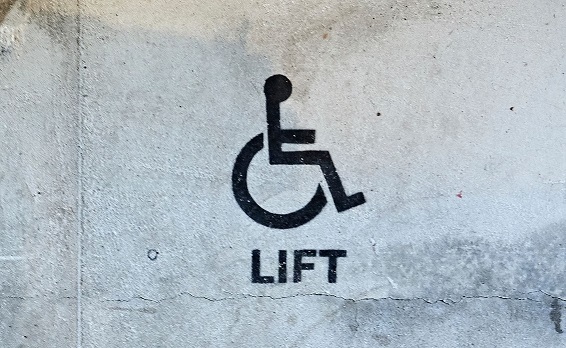 A safety guard automatically rises around the edge of the platform to prevent wheelchairs from rolling off during operation and eliminates any risk of entanglement into the mechanism. The HDN lifting system is operated with ease via the external wall-mounted or on the platform pedestal-mounted control buttons.   
Being a discreet and adaptable lift, means the HDN is suitable for any indoor or outdoor location. Its inconspicuous form makes it an elegant inclusion for any existing building or new construction project, irrespective of its aesthetic or architectural style, made even easier by the minimal requirement of 35cm pit depth. 
The required electric supply is single phase 230VAC – 10A.
The equipment conforms to all stringent safety standards for machinery equipment of the European Union.