The Trio+ is a unique and innovative domestic lift that can be fitted almost anywhere in a home. This type of lift uses no hydraulics, but an intelligent and relatively quiet electric motor drive system housed out of sight, at the top of the lift. It requires a simple 13A power socket like any other household appliance. 
With its lateral dual rail technology, the lift is self-supported therefore it requires no wall to lean on.
The Trio+ can be installed in places where other home lifts will not fit.
Its unique design allows for installation to be completed within a few days and at a much lower cost compared to a conventional elevator. 
From lounge to bedroom, hallway to study room, garage to living-room, the Trio+ requires a remarkably small space, so the choice is yours.
This amazing lift is available in a variety of models to suit every home's requirements. 
It has one of the smallest footprints of any lift, able to accommodate a wheelchair, covering as little as 1.25m² surface area.
The Trio+ may carry up to three people, up to one floor in about 30 seconds.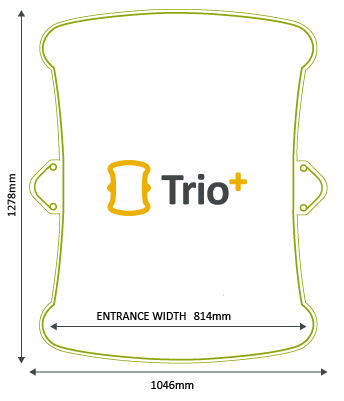 The design looks impressive and in addition to its many standard features, there are even more options available.
The lift is fitted with a clear body made of structural polycarbonate for a truly contemporary look.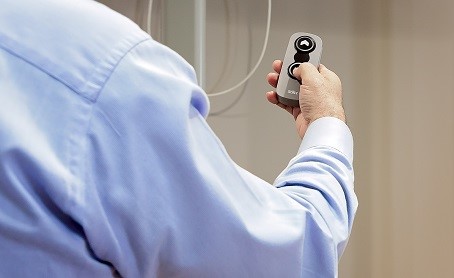 The lift can blend into any room's décor and allow natural light to flood in, if placed in front of or near a window. It allows users to enter and exit from both sides of the lift, due to its unique dual rail technology.
The Trio+ is offered in a neutral cream exterior as standard colour, with a matching interior lining. The standard half door is covered with a safety light curtain. 
The two hand-held remote controls may call and send the cabin remotely and especially in cases that require transporting heavy items between floors, with a maximum weight load of 220kg.
The surface below and above the cabin is attached to multiple pressure sensors, providing absolute protection against collision with anything below it. The Trio+ is manufactured in the United Kingdom and conforms to all stringent safety standards.