The EasyPlat is an access system for people with reduced mobility, which blends seamlessly in both public and domestic premises without impact on the architecture, thanks to the platform's simple but stylish lines and glass panels.
The built in LED lighting, enhances the appearance of the product and helps to visualise its overall dimensions in the dark ensuring higher safety.
EasyPlat is a lifting platform suitable for any environment, homes, public buildings, shops, schools, hotels, catering outlets and any other area with differences in floor levels.
It has been designed to overcome small heights of a few steps or even an entire floor in full comfort and safety up to 3 metres in height.
The positioning of the platform lift requires minimal or no pre-installation building work, because EasyPlat simply stands on the floor.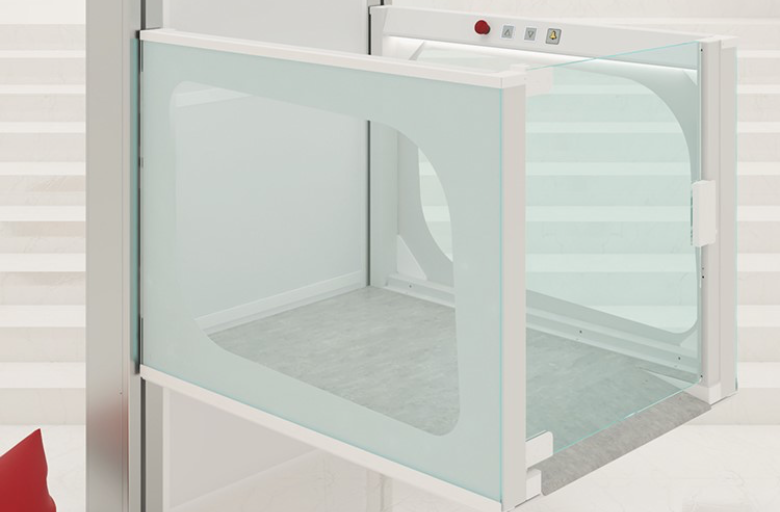 It has an integrated entry/exit ramp for access and does not require a pit. The platform lift requires minimal space since it has no machine room or any external cabinet.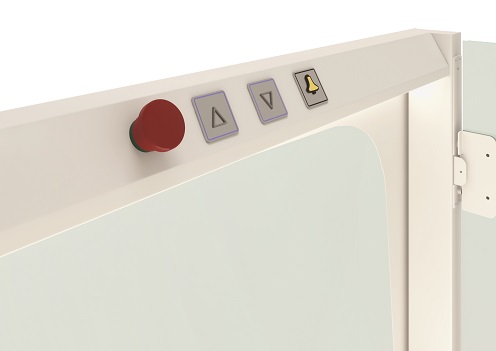 EasyPlat is activated internally by using the buttons inside the platform or externally at the floor levels. The platform is equipped with control panels on both sides, with large easily recognisable buttons, to allow for effortless operation either way.
The external pedestal-mounted or wall-mounted control panels, both with wireless battery-powered buttons, can be conveniently positioned anywhere.
The EasyPlat platform lift serves heights from 60cm up to 3 metres and has a load bearing weight capacity of 400kg.
Its stylish hold-to-run controls are lit with blue backlight for easy recognition in the dark. The motors integrated inside the frame are very quiet with sound emission of less than 30dB. 
The required power supply is single phase 230V, 16Amp, for 1.1kW output and speed of 10cm/s.
The EasyPlat can be installed anywhere indoors or outdoors and has a weather-proof rating of IP54. The platform lift is certified to conform to all European safety and quality standards, as well as machinery directive 2006/42/CE.