Are you considering having a stairlift installed το move safely and comfortably over your stairs? We at HIRO have been manufacturing lifts for over 120 years, earning the trust of satisfied customers all over the world and we are undoubtedly the largest German manufacturer of stairlifts.
The HIRO stairlifts are renowned for their safety, comfort, durability and reliability, on countless of stairways around the world. We offer unimpeded mobility even to persons with weight over 135kg or requiring adjustable seat width up to 60cm.
We manufacture all our lifts at our factory in Bielefeld, Germany and guarantee the quality standard of our high-tech access systems. 
Our stairlifts are known for their ultra-silent patented traction drive, superb engineering of the highest quality standards, tested and certified by TÜV in accordance with European machinery directive 2006/42/EC.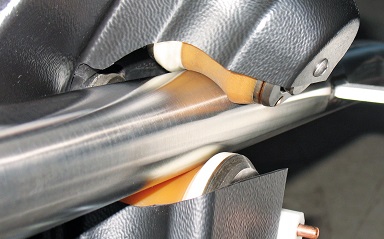 Even in unusual staircases, indoors or outdoors, our experienced staff will suggest the most practical and appropriate solution.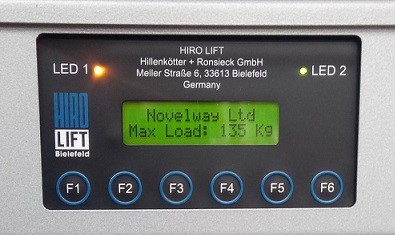 Every detail of the staircase is carefully analysed and the HIRO stairlift is designed and manufactured with aim to fit perfectly on your staircase. Despite its sophisticated technology, it is user friendly and simple to operate, with special attention to safety and comfort. All HIRO stairlifts have among their standard features: stainless-steel guide rails, automatic rotation of seat, safety belt, key lock to prevent unauthorised use and a diagnostic display for easy maintenance.
Multiple contact sensors instantly halt the motion of the chair, to prevent an accident in case of obstacle encounter. The guide rails are held by fixings usually anchored on the risers, however alternative fixing options are available without drilling the steps. The fixings may be painted in a colour of your choice and the seat is available in a wide variety of vinyl or textile colours.