EasyLift is a platform lift made to provide access between two floor levels, to people with impaired mobility or wheelchair users. Its simple yet elegant and stylish design, was conceived by Scandinavian architects to allow for various applications and seamless integration within any setting. By virtue of its robust construction, stylish appearance and functionality, EasyLift is an outstanding choice for better accessibility.
The EasyLift platform lift is suitable for both indoor and outdoor use, allowing access to areas with differences of floor levels up to 1.25 metres in height and weight load up to 400kg.
It operates smoothly and comfortably, designating it the class-leader within its category of lifting platforms for the elderly, people facing difficulties while walking, or wheelchair users.
The lifting system EasyLift is manufactured with ease of operation in mind, operated simply via three buttons located inside the lift, a remote control or the external controls located at both levels near the lift.
Due to its smart and intuitive operation coupled with adaptable design, it is the ideal access solution and users are quickly acquainted with its operation from the very first time.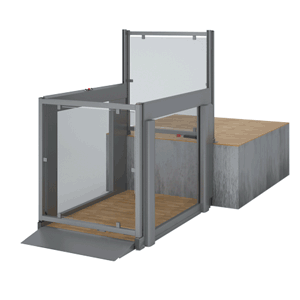 EasyLift is renowned worldwide as the most stable and user-friendly lifting solution currently available on the market.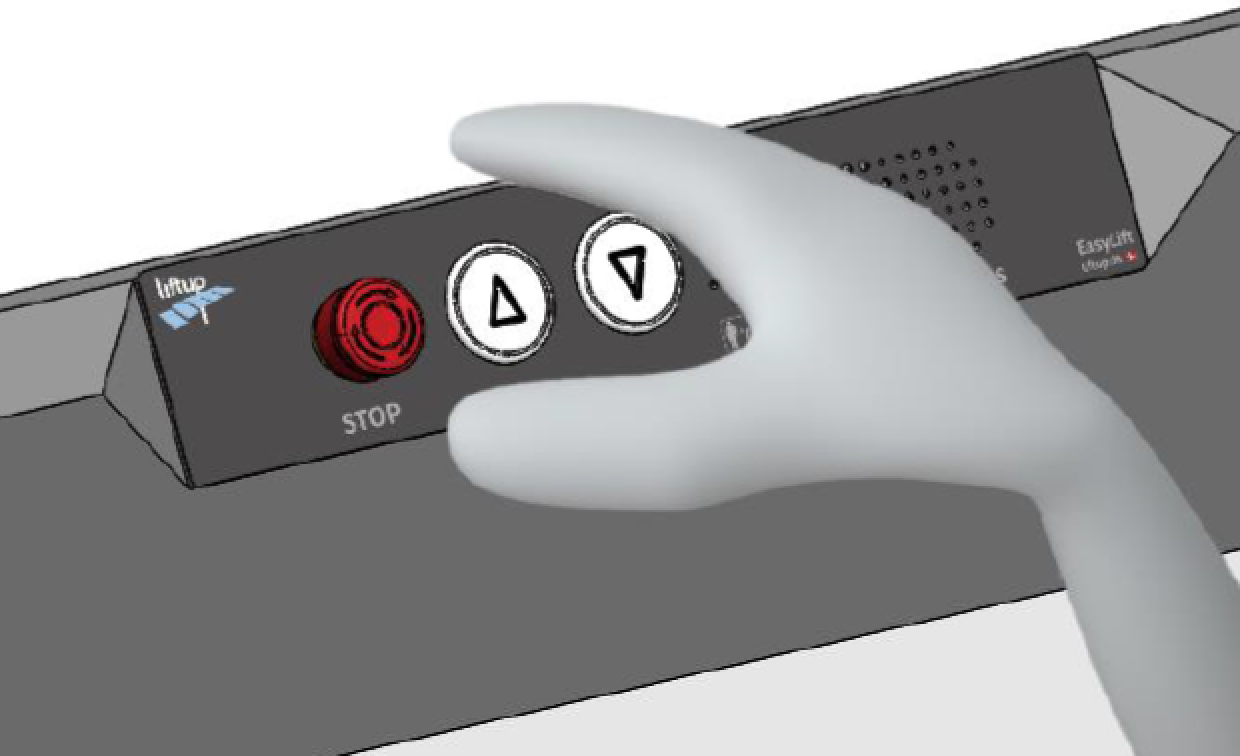 It is an investment that will undoubtedly pay for itself, due to the convenience it provides, as a highly reliable access solution for all types of premises. It contributes to a better quality of life, allowing users to navigate easily and safely between floor levels. The platform is self-supported at all four corners and requires firm attachment to the adjacent building on only one side. This renders the installation relatively straightforward and in most cases requires the least of structural modifications on the building it will be attached to. The four motors at each corner of the EasyLift, work simultaneously with synchronised efficiency, allowing for a smooth, safe and stable lifting movement. 
EasyLift is synonymous with safety. The surface below the platform is attached to multiple pressure sensors, providing absolute protection against collision with anything below it. The equipment in its entirety, is manufactured in Denmark and conforms to all stringent safety standards of the European Union.