The Sofao is an ingenious and unique combination of an all-terrain wheelchair and an amphibian beach bed, allowing the user to get in and out of the water in total stability and complete safety.
It is manufactured in France by Ferriol-Matrat and available in a free size suitable for children from the age of five up to adults. The frame is made of high quality noncorrosive anodized aluminium and electropolished stainless steel, while the fabric is ultra-resistant Batyline material. The four adjustable straps stabilise the entire body, allowing secure immersion into the sea or a swimming pool.
The four adjustable floaters of the Sofao assist in total immersion into the water up to the shoulders with multiple positions, enabling the passenger to be considerably autonomous when floating.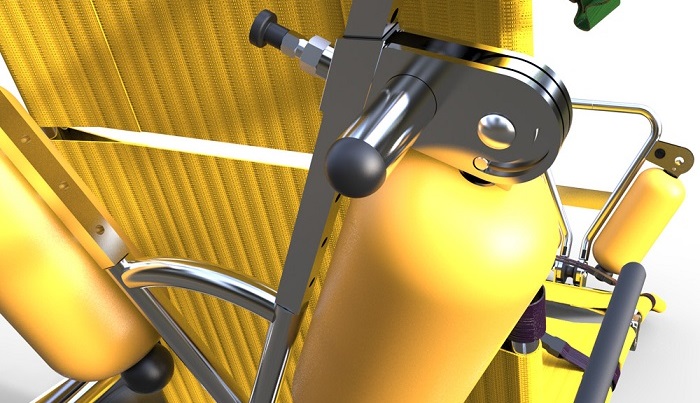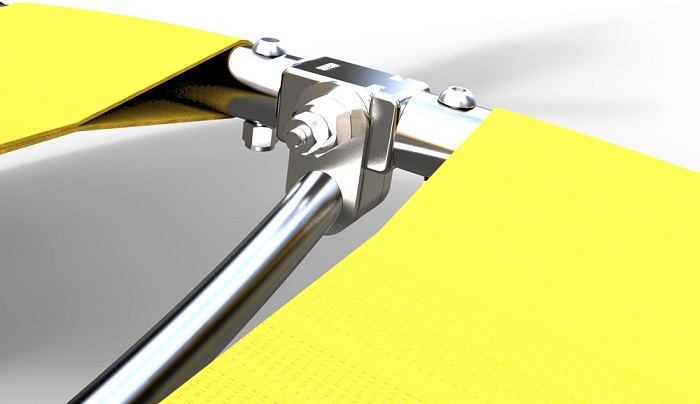 The six-level repositionable stabilizer floats to regulate the surface level of the water. The six-level repositionable reclining backrest offers optimum comfort (from upright sitting to horizontal lying position).
The Sofao stabilizes a person's body allowing healthcare professionals to proceed effortlessly with rehabilitation exercises facilitated by the pleasure and benefits of water. It requires no special maintenance other than a simple spray-rinse with clean water after each use.
The Sofao is very light in weight at just 15kg, and relatively easy for handling and transport.
It is also entirely foldable for an easy and space-saving storage, and fits into any medium-size car boot. Its unique cable system is the reason behind its very easy folding and unfolding. You can roll it while folded and simply carry it with you in your car to use it just about anywhere.