The NZ-100 is a vertical platform lift, specifically designed to provide access for persons using a wheelchair. It offers access wherever the construction of a ramp is unfeasible due to lack of sufficient space. It is available in two sizes and optional side access version. The platform has the capacity to lift weight up to 180 kg, to heights of 595mm or 830mm corresponding to platform size.
The equipment is comparatively light, weighing from 52.5 to 71.5 kg depending on model type, and is easy to move around on its attached wheels. The sturdy all-weather construction ensures it is suitable for both indoor and outdoor use.
The platform is fairly silent and energy efficient. The 24V mechanism is connected through a  transformer to a 230V power supply. The platform is guided by a hydraulic scissor mechanism through a wired hand control. The floor surface is covered with a special anti-slip coating, to ensure maximum safety during ascent or descent.
This type of platform is the perfect access system for private homes, schools and public places, where the challenge is only a few steps.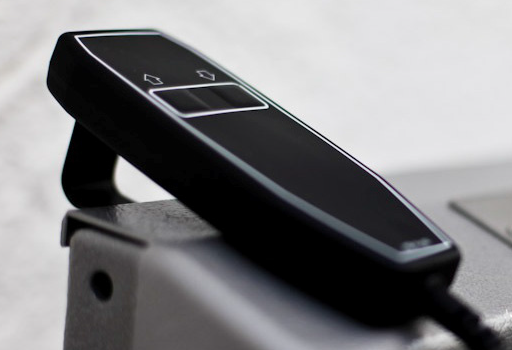 The platform is made entirely of rust-proof galvanized steel and painted in light grey colour RAL7035, and may be optionally supplied in any other colour of the RAL chart.