The patented Mobeli system by ROTH has proven itself over many years to be the most versatile and useful hand support solution to the handicapped and elderly persons. The mobile grips may be quickly and easily installed, by simply applying both suction pads onto a flat non-porous surface and then firmly pressing on the vacuum levers. They may just as simply be detached by lifting the levers, to be reattached again elsewhere.
In situations where the surface is not smooth enough or the bathroom's ceramic tiles are relatively small, the problem is solved with the Mobeli stainless-steel self-adhesive plates, onto which the suction pads of the handles and other devices can be mounted.
The Mobeli grab handles are developed and manufactured in Germany and meet the highest quality standards and specifications. They are regularly subjected to quality monitoring and control, and certified by the German technical inspection agency TÜV-SÜD. The entire range of products conforms to the European Union's directive 93/42/EEC with reference to medical devices. The adherence of the handles on a wall is extremely powerful.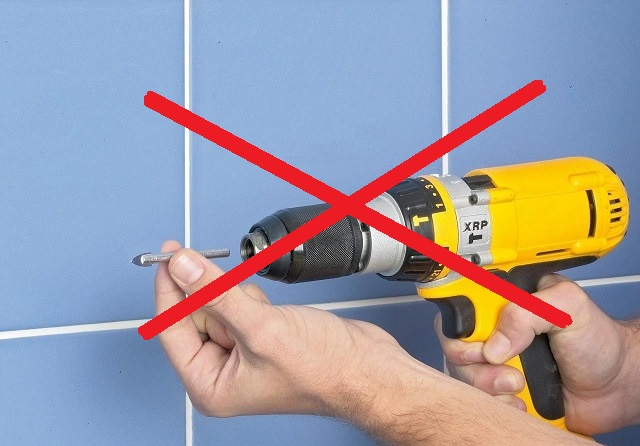 The handles are available in a variety of combinations and lengths, to meet specific individual requirements. Mobeli are the best known alternative to conventional handles, as they require no glue and no drilling on your bathroom tiles.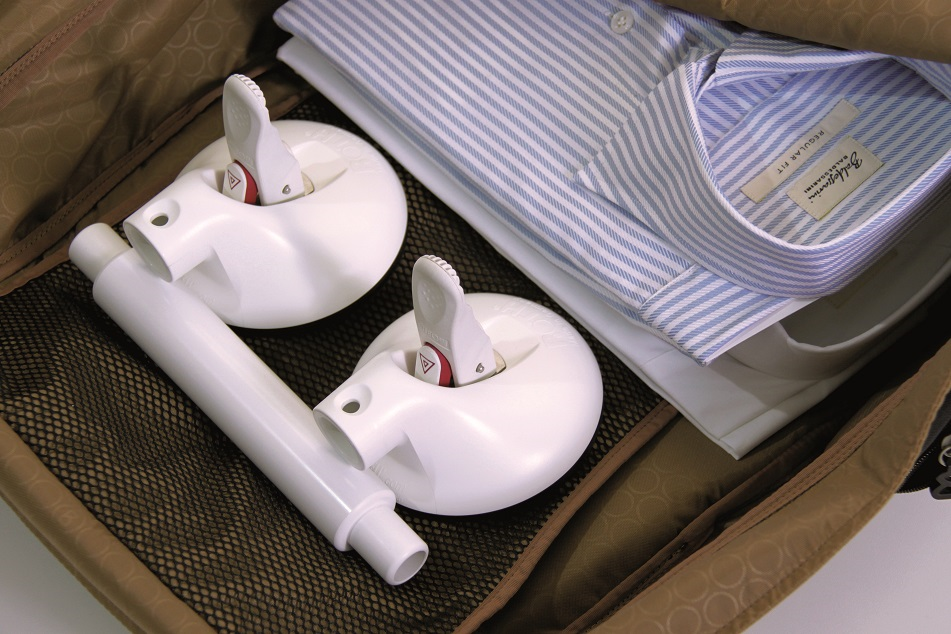 The simple safety indicator of the Mobeli grab handles is their most distinct and revolutionary feature. A truly unprecedented innovation, allowing for monitoring of the vacuum's strength and consequently the adhesive force, through the warning jack integrated into the lever. If at any time the warning jack rises with a visible red edge on its sides, the grip handle should be released from the surface and reattached. The safety indicator is also convenient for persons with reduced or impaired eyesight. In case of vacuum loss, the protruding warning jack may be easily felt by hand.
The standard 120mm in diameter vacuum suction pads are made of exceptional rubber and are especially suitable for bathrooms with tiled or smooth non-porous surfaces.
The standard Mobeli handle bars may carry weight up to 110kg depending on model and are also available in extendable versions and quadruple vacuum pads, able to carry weight up to 125kg.

The quick-release couplings are made of high quality stainless steel, like all metal components in the range. The Mobeli grab handles are particularly convenient for travellers, being easy to assemble and disassemble without any tools. They are light-weight and need the least of space in a traveller's luggage.
The Mobeli Chrome Line offers all the benefits of the Classic Line, including the same size suction pads, vacuum levers and safety indicators. The grip handles are available in sizes of 350mm and 650mm length, blending sublimely into the most luxurious bathrooms.